Whether the name derives from the latin words "res bella" (beautiful thing) or "Rebellum" (Rebel) with reference to the proud and independent character, especially towards the nearby Amalfi, Ravello is indisputably representing something unique in the world of tourism.
People comes to Ravello for a purely cultural tourism with its many monuments, beautiful villas and the famous Festival that each year brings unique, really interesting events to the Amalfi Coast. People comes to Ravello for a relaxing holiday and then if the sea as well as admire it from the height you even want to get there, it is right there within minutes.
People comes here simply because in Ravello, just walking through the streets of the town that suddenly open onto breathtaking scenery, is an experience that strengthens body and spirit. This is the place where you can really enjoy the pleasure of creative idleness.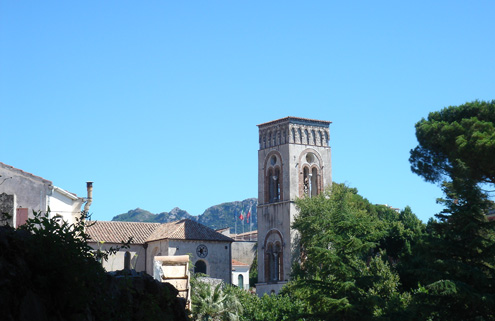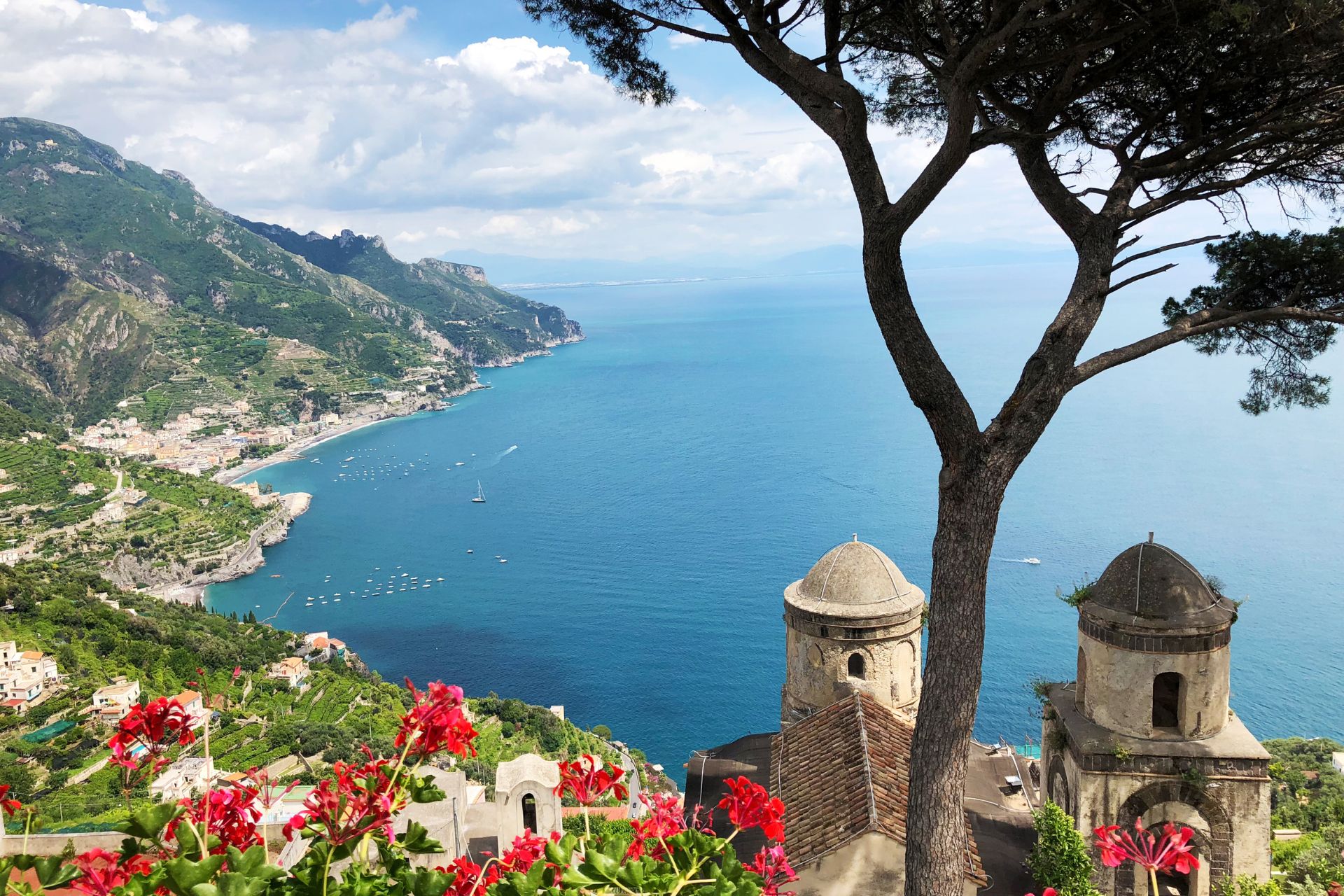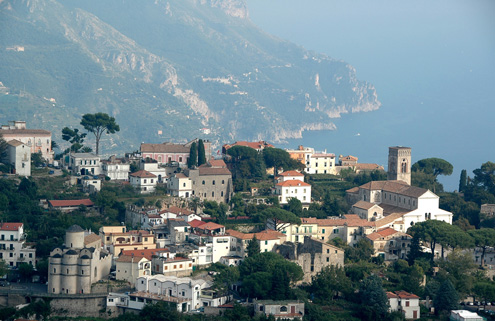 Villa Rufolo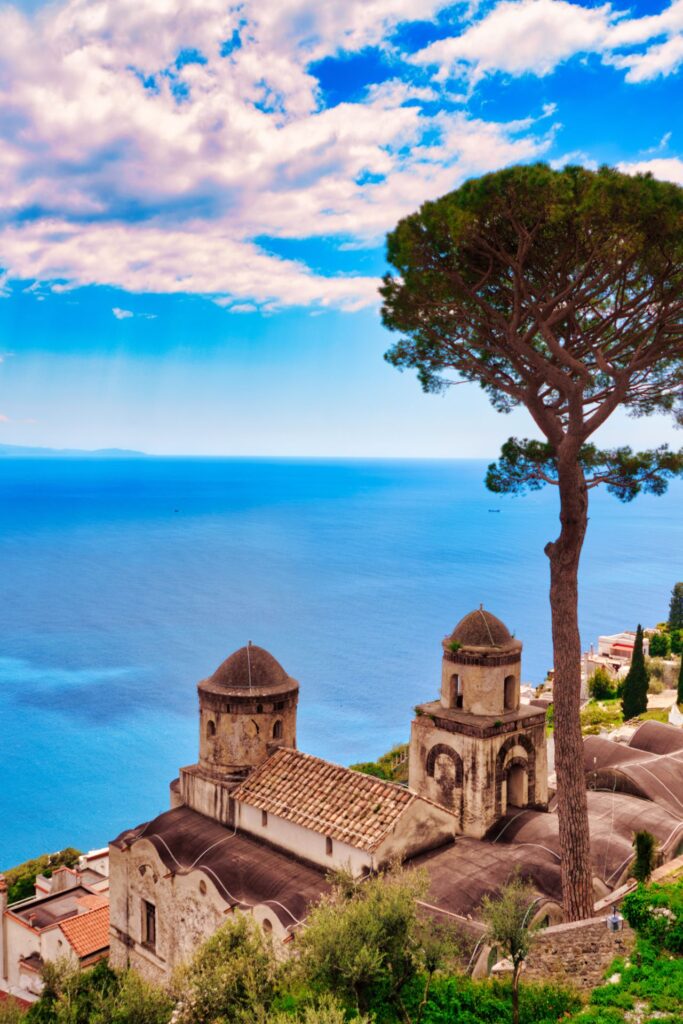 Villa Rufolo is a magnificent villa overlooking the sea, named after the medieval Rufolo family. It was later taken over by the Scottish lord, Sir Francis Nevile Reid, who breathed new life into it and embellished it further, to the point that Wagner fell in love with it, calling the rooms of Villa Rufolo "Klingsor's magical garden." You will be enchanted by the magnificent view, the magnificence of the fauna, and the structure with the Tower-museum.
Duomo di Ravello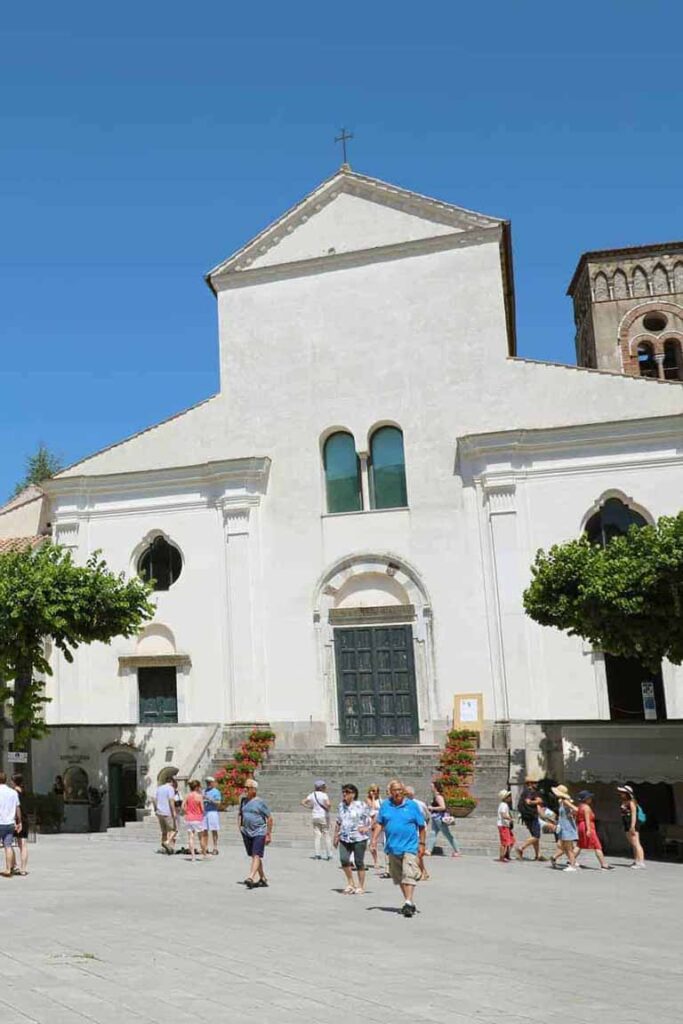 Ravello Cathedral is located in the very center of the charming old town and overlooks the bustling Piazza Vescovado. The cathedral, named the Basilica of Santa Maria Assunta and San Pantaleone, has architecture based on the model of the Montecassino abbey, with a fine bronze door formed by 80 figurative tiles and a sumptuous chapel all dedicated to the town's patron saint. Inside you can admire the interesting Museum of the Opera del Duomo of Ravello.
Spiaggia di Ravello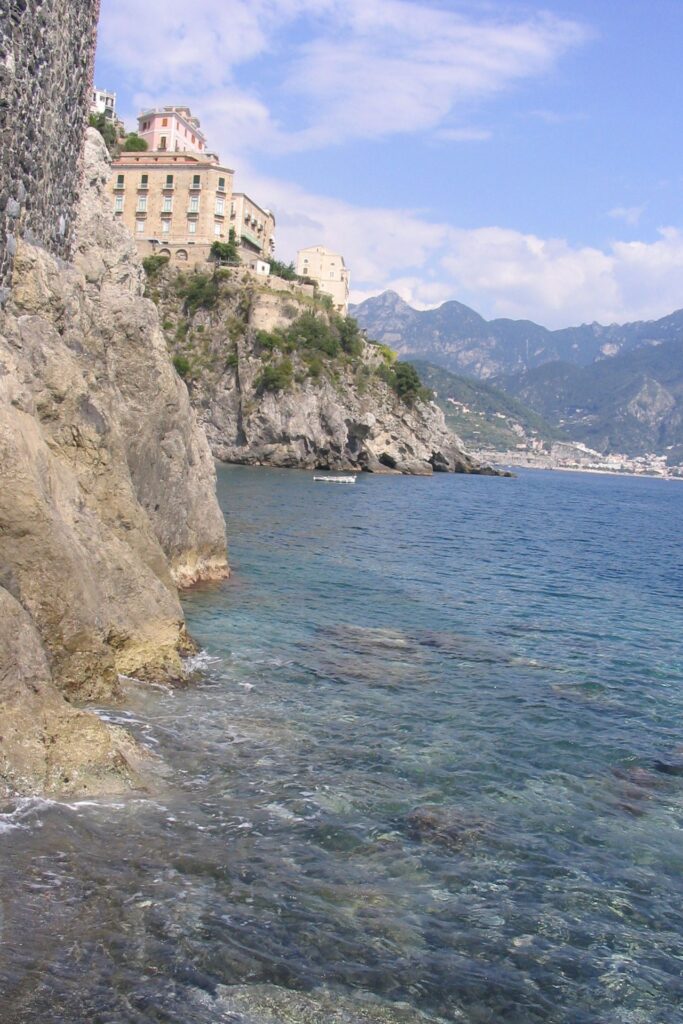 Although the historic center of Ravello is perched on the mountain, the village offers along the coast one of the most suggestive beaches of the Amalfi Coast: the beach of Castiglione di Ravello. Located at the gates of Atrani, a few minutes from the city of Amalfi, the beach of Castiglione offers suggestive coves and crystal clear water to the more intrepid who want to reach it, but you have to walk about 200 steps to get there.
Villa Cimbrone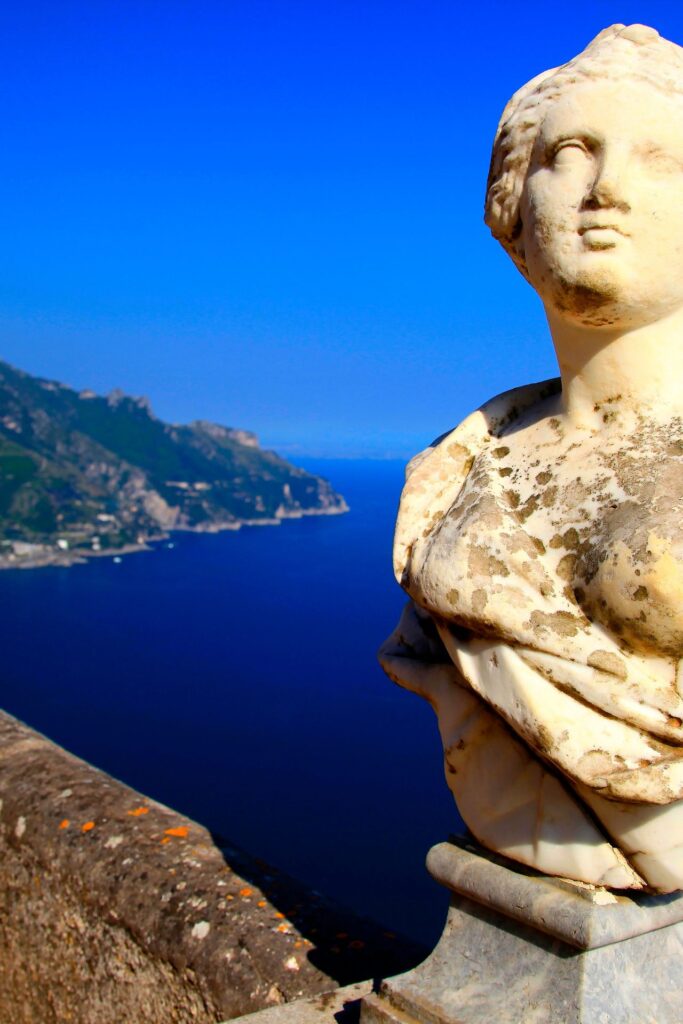 Villa Cimbrone now home to a five-star hotel is another wonderful villa in Ravello. The wonderful gardens by the sea are open to the public. The English garden, amid a riot of colors and scents of plants and flowers, contribute to the even more spectacular view of infinity that you will be able to admire. Overlook the world-famous Terrace of Infinity, a unique belvedere framed by an array of 18th-century marble busts against whose background sea and sky meet.